Next up is the Fulminata Era before the civil wars and the emergence of Imperator Aratus.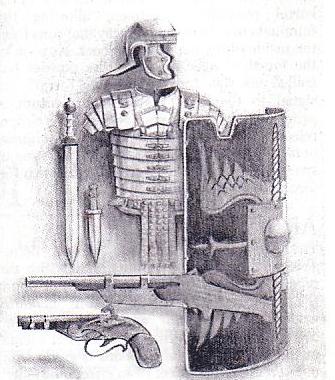 This is the Roman field kit consisting of helmet, banded armor, shield, gladius, pugio, pilum - rifle, and hastula - pistol.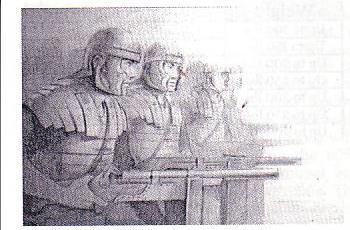 This is a pic of the Legionarii just as they unleash their volley fire.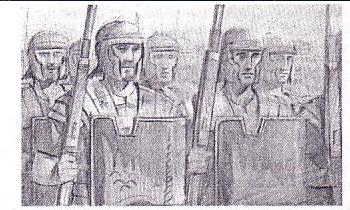 This is a pic of the legionarii in a movement to contact formation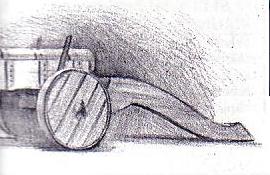 This is a pic of the mainstay of the Roman Artillery - The Ballistae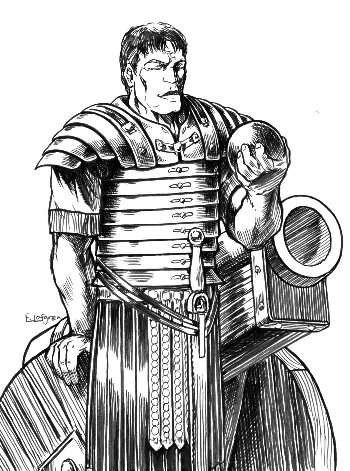 This is a pic of a Roman Tormentarius - Artilleryman, in the process of inspecting his ammunition
NOTE: As I come across pictures that fit the theme I will post them to their proper eras.