That tiny thread of black cord running along my barrel is the pressure switch connection to my PAQ-4 the invisible Infrared laser we use to mark and target at night.
Well as far as I know in this man's army, the weapons I know I can take care and maintain 100% is the
M16/M4
m203
M240 B (yes, I am a gunner now)/
m249 SAW
M9-Berreta
M-14
And the US Army's arsenal of Grenades
Now here are weapons I have some understanding of and can use, but to break down into parts, well I may get lost there.
m-2 .50 Cal machinegun
M24 Sniper Rifle
AT-4 Disposable Anti Tank Rocket System
AK-47
SVD Dragonuv
I never touched a MK19... Even in Infantry unit, we don't always get to play with all the toys. Or a TOW or a Javeline system.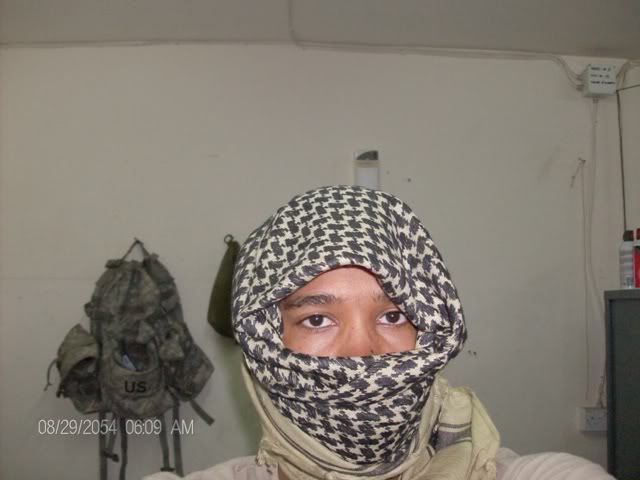 Me and my Shemagh!