Here is me and my Ka-tet... The Black Hawks!!!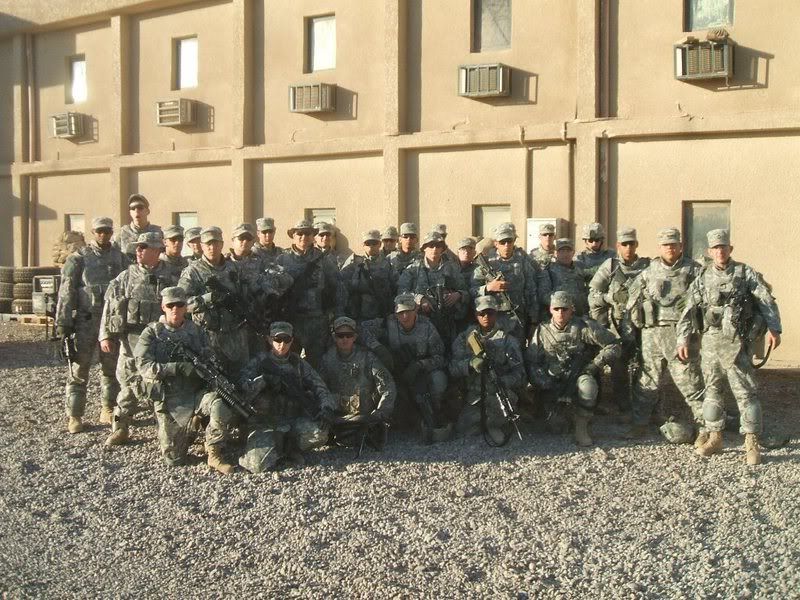 From the Back left...
PFC Woods, SPC. Vessels (Tall guy), SSG Durfee (Boonie Hat), SGT, Beauchamp, PVT Gross, 1st LT Chabalko, SSG Hodgins, PV2 Beaton, SGT Beasley, SPC McKinny, PFC Schafer, PVT Havens, PFC Torres, PV2 Mensch, PVT Garner, PV2 Kidd, SGT Fosmire, SPC Davis, SPC Robinson (helmet), PV2 Morin, SPC Cassas, PSG West...
Front Row from Left to right kneeling
PFC White, Sgt. Thomas (Milky), SPC Engstrom, SPC Turner, PFC Toulon and PV2 Hoffmann
From Left to Right and Down...
PFC Torres, SGT Beasley (TL B), PFC Toulon, SPC McKinny, SGT Paz (TL A) and PV2 Morin