Something for the Record Folks
The Al Sadr Cease fire may have been extended, and thus, the Coalition has nothing to fear from the Shai anti-Coalition forces, but AQI, Madr Army and the other trash are stepping up their game. If anyone has wondered why my emails have been either short or none at all, is because from the 23rd to the 25th we have had nothing but straight out fighting. The 24th of February was the longest fire fight to date so far, lasting six hours of just straight up shooting, moving wounded and attempting to protect Shai marchers as they were on their pilgramage. AQI has shown and time and again that they have no care for the lives of the bystander... as far as they are concerned, destruction of us 'infidels' is the primary goal.
My role has been a simple one: Cover Doc Huber and assist him in moving the wounded which ranged from mild concussions to the critically injured. Due to tight confines, we couldnt get Helicopters to come and air lift... so we moved them off the ground. I endured nearly getting shot, grenades going off behind the Texas Barriers (huge barriers which separate the districts and a good thing to, shielded us from getting shot once we hung close), and man, it was like a movie. Screaming women and children... Mothers beating their breasts because they're holding their torn children in their arms. I remember holding one such boy... his name was Mahmood, a small kid of perhaps eight or ten, another child in the faceless hordes of others, but for whatever reason, mistake or accident, he was given into my arms to bring to Doc Huber. The boy's neck has been nicked and torn either by a stray bullet or a shard of shrapnel from the grenades and he also suffered a gunshot wound to his belly... Doc Huber stabilized him, kept him in the world of the living and I held unto him. He wasn't afraid... perhaps it was the shock, but the kid was fearless. I spoke to him in what little arabic I knew and it is very shway-shway (it means little in arabic), but I kept him conscious. I didnt feel sad or cry out in anyway of the horrors of this conflict, but it did fill me with some resolve. When he was evacuated to by the medics, I knew what I had to do... I knew now that, the brutal treatment they foist on their own people couldn't go unpunished. It was time to go hunting.
Be as it may, it is a very real threat and I have once again taken up arms. Earning my Combat Badge for this campaign and nearly getting shot for my trouble. My role is a simple one, I am a Squad Designated Man, a light fighter sniper, and I look for my prey carefully. I dont need to describe in vivid detail of what was done. All I can say, and it will absolve me in the end if ever I am called to recount - "It was necessary." Its war and I am in the middle of it, and for what it is worth, I dont think I would have traded a second of it. I am sure the politics arent correct and way too many mistakes have been made, but I am here and now, and I do what I can. If not for air excme, but for the kids and the people, sure, I think my time here is fair exchange.
Well that is it for now... Do enjoy the photos...
Iraqi Army's Finest. Good Men.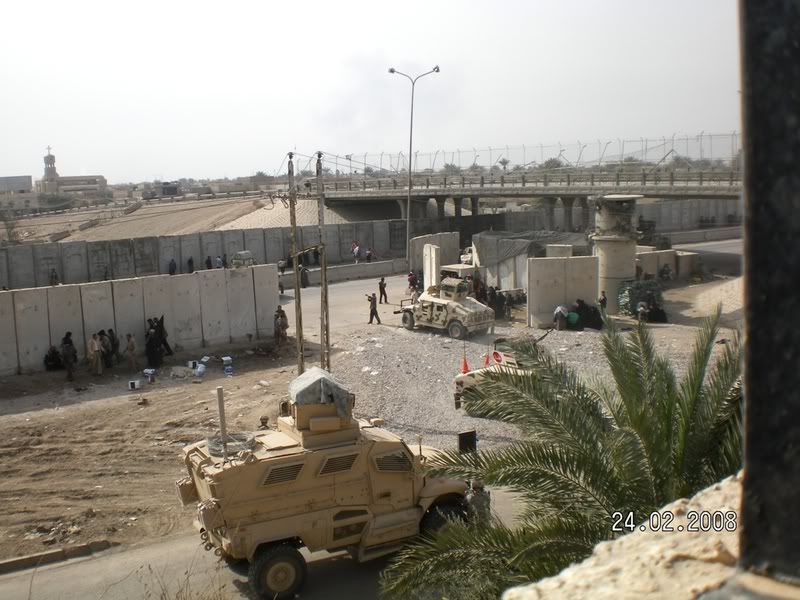 The Battle Front Before the Fighting Started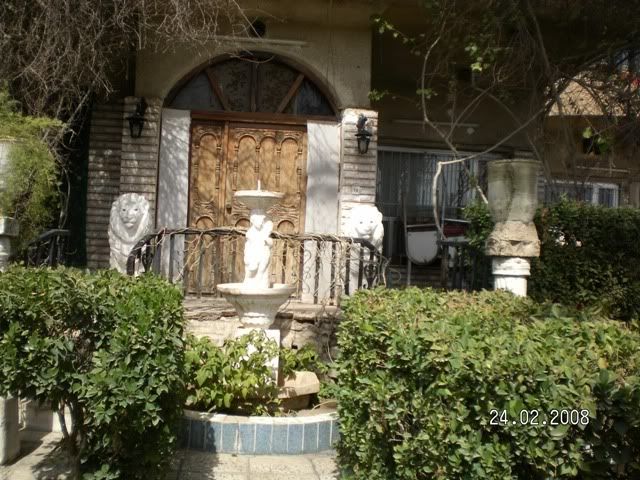 Our Forward Operating Position and Casualty Collection Point
This is me and my Squad Designated Marksman Counterpart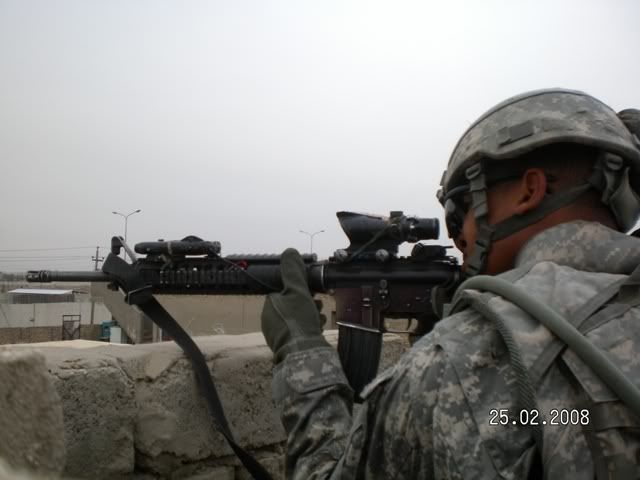 Taking Aim
Bloody Aftermath